2023 CCCGNY B-Match
& Chow Fun Day, Sunday June 25, 2023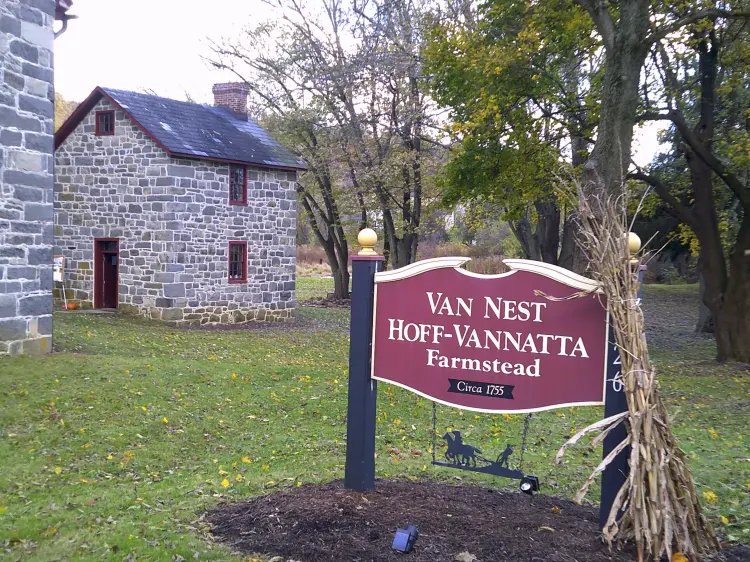 Location: Van Nest Hoff Vannatta Farmstead,
3026 Belvidere Rd, Phillipsburg, NJ 08865.

Match: Judge: Jan Thomas
Classes:

3-6 Months
6-9 Months
9-12 Months
12-18 Months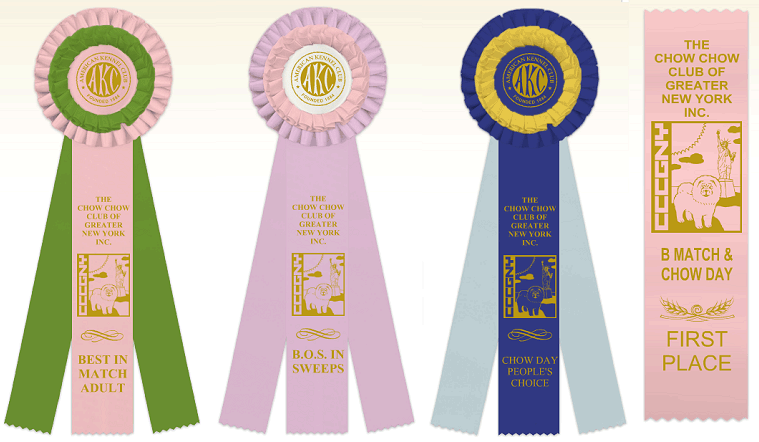 Fun Classes: Judge: TBA
Classes:

Best Costume
Biggest Ears
Fattest Chow
Longest Legs
Best Tail
Best Head
Best Coat
Biggest Chow
Prettiest Eyes
Best Trick
Friendliest
People's Choice



TIME:

Match Entries will be taken from 12:00 PM to 15 minutes before judging begins

Match Regular Classes - 1:00 PM

Fun Classes - 15 minutes after conclusion of regular classes.

NOTE:

Dogs with major points are welcome in Open Class.


2023 CCCGNY Specialty
& Sweepstakes, Sept. 10, 2023

Our 2023 specialty and sweepstakes will be held in conjunction with
the Westchester Kennel Club on Sunday September 10, 2023.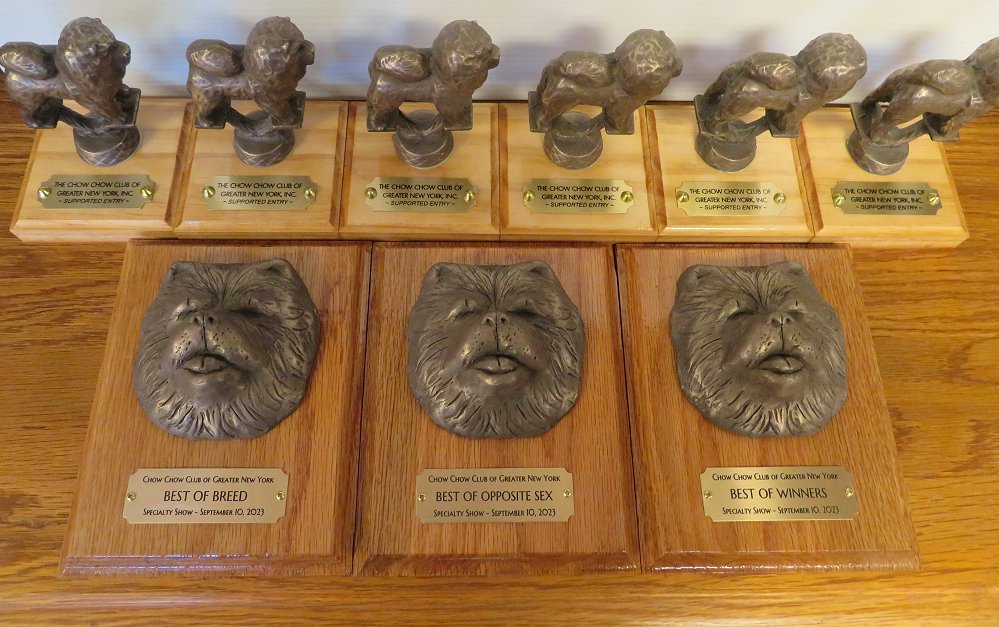 2023 BOB, BOS and BOW trophies, Bronze Chow Head on Solid Oak plaques.

We will also be supporting the chow entry at both
Tuxedo Kennel club on Friday Sept. 8 and Somerset Hills Kennel Clubs on Saturday Sept. 9, 2023.

All evenets will be held at the beautiful North Branch Park in Bridgewater, NJ:

Tuxedo KC (Fri) 9/8/2023 Judge: Dr John Ioia -
Somerset Hills KC (Sat) 9/9/2023 Judge: Cindy Lane -
Sweepstakes (Sun) 9/19/2023 Judge: Dawn Hitchcock -
Specialty Breed (Sun) 9/10/2023 Judge: Michael Canalizo -
Show Superintendent; MB-F, Inc

We will be hosting a luncheon for all chow chow exhibitors and having a raffle.
Hope you can join us!

Directions to Shows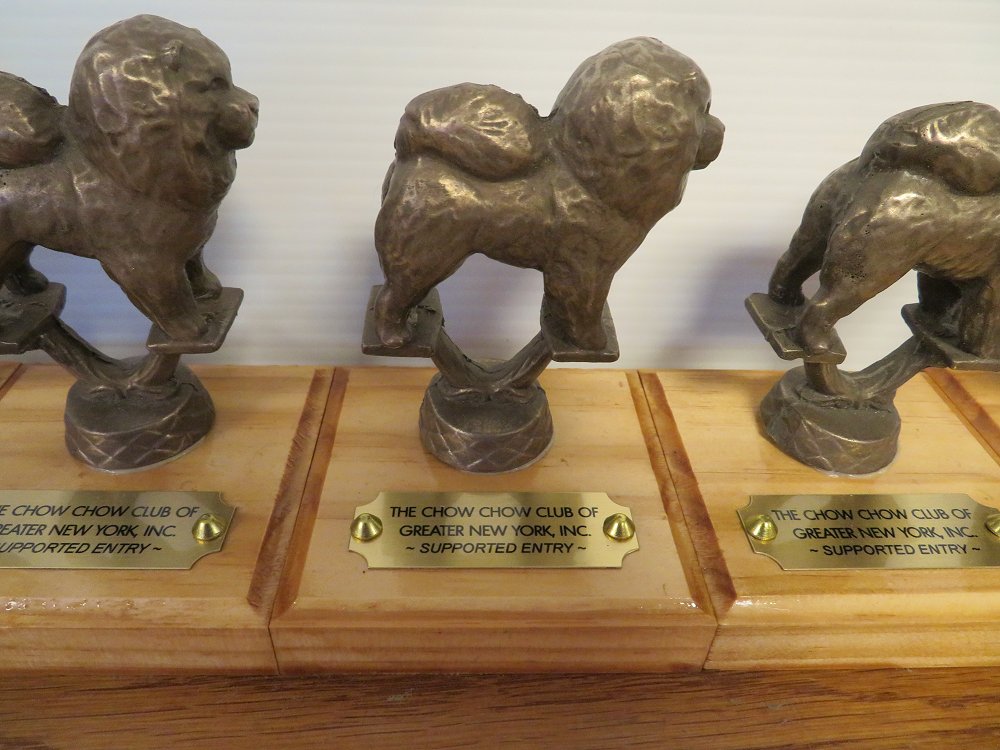 2023 Supported Entry Tropies, Bronze Chow on wood base.

<!a href="https://chow.us/pdf/2022PL.pdf" class="button"><!/a>

Many thanks for all your generous donations!