2024 CCCGNY B-Match
& Chow Fun Day, Sunday February 25, 2024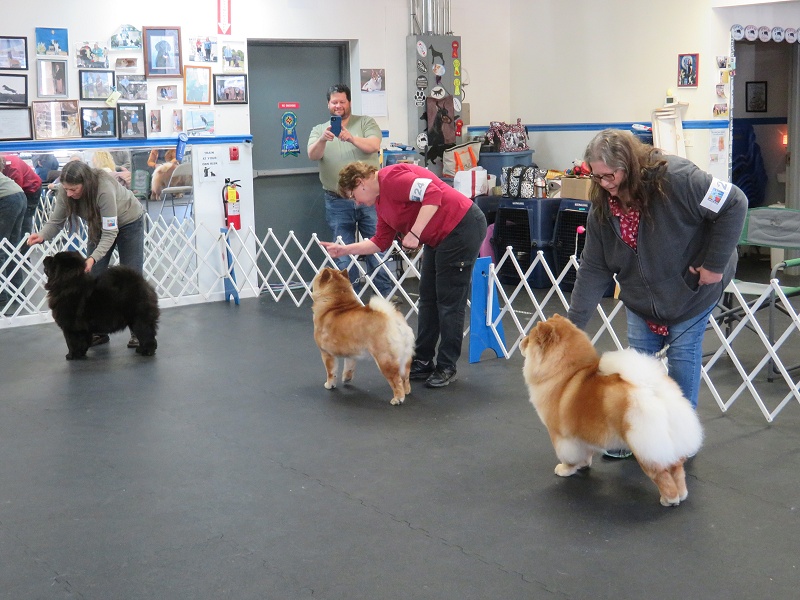 Location: Hunterdon K9 Trainig Center
631 NJ State Rd 12, Flemington, NJ 08822.

Puppy & Veteran Sweepstakes:
Judge: TBA

Puppy Sweeps Classes:

3-6 Months
6-9 Months
9-12 Months
Veteran Sweeps Classes:
Open to Dogs and Bitches over 7 years old.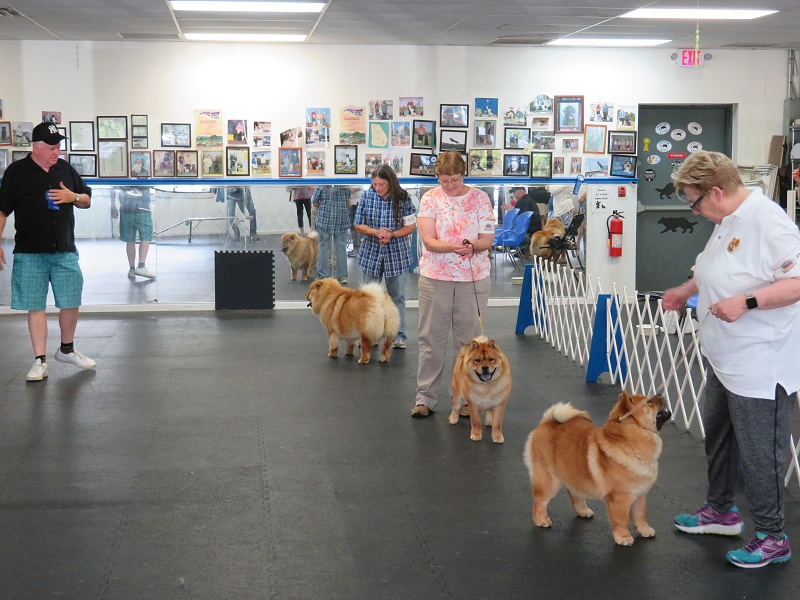 Match:

Judge: Jan Thomas
Classes:

3-6 Months
6-9 Months
9-12 Months
12-18 Months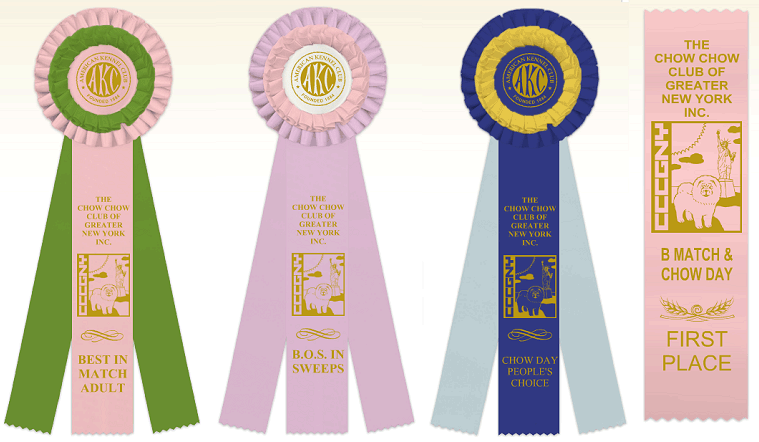 Fun Classes: Judge: Julia Thomas
Classes:

Best Costume
Biggest Ears
Fattest Chow
Longest Legs
Best Tail
Best Head
Best Coat
Biggest Chow
Prettiest Eyes
Best Trick
Friendliest
People's Choice



TIME:

Match Entries will be taken from 12:00 PM to 15 minutes before judging begins

Match Regular Classes - 1:00 PM

Fun Classes - 15 minutes after conclusion of regular classes.

NOTE:

Dogs with major points are welcome in Open Class.



Other Information:

Lunch will be provided. There will be an auction with chow items. If you have items to donate for the auction, please contact Cindy ( see below ).

ATTENTION!!!! IF YOU PLAN TO ATTEND:
PLEASE RSVP to Cindy Attinello By February 20, 2024:
- or -

Call (908) 246-3087
2024 CCCGNY Specialty
& Sweepstakes, March 24, 2024

Our 2024 specialty and sweepstakes will be held in conjunction with
the Bronx County Kennel Club on Sunday March 24, 2024. The Regular
Class Judge will be Mr. James Reynolds. Sweeps Judge will be Hannah Pirez.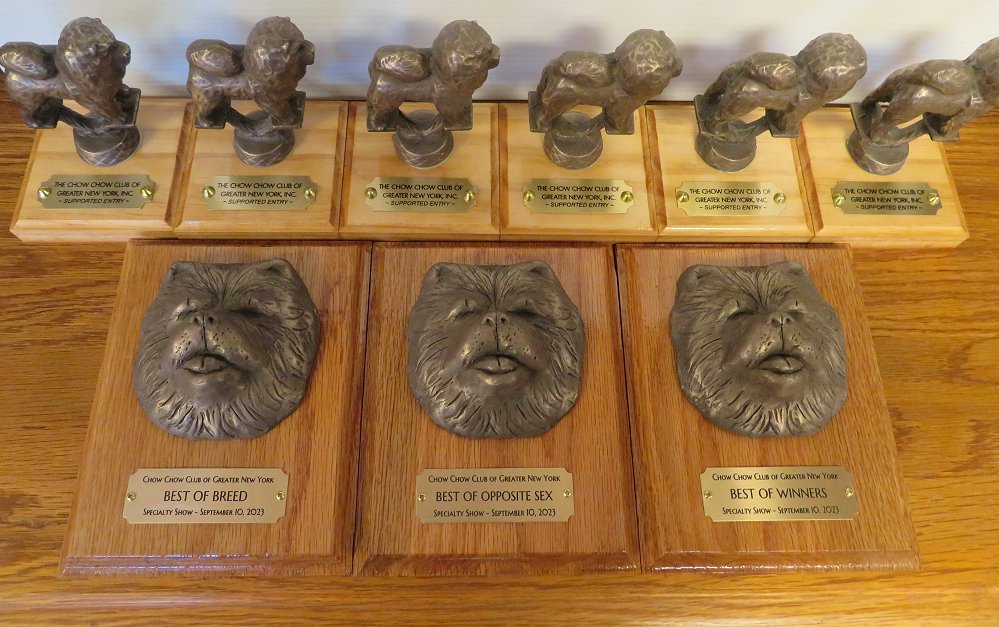 2024 BOB, BOS and BOW trophies, Bronze Chow Head on Solid Oak plaques.



We will also be supporting the chow entry at
New Brunswick Kennel Club on Saturday, March 23,
the judge will be Dr. Francisco Chapa ( see his bio )
plus there are Two more chances for majors on
Thursday at the Non-Sporting Group Club of the Garden State
and Friday at the first New Brunswick Kennel Club show.

All events will be held at the New Jersey Convention and Exposition Center in Edison, NJ.

Directions to Shows

Show Superintendent; Rau Dog Shows, Inc

We will be hosting a luncheon for all chow chow exhibitors and having a raffle.
Hope you can join us!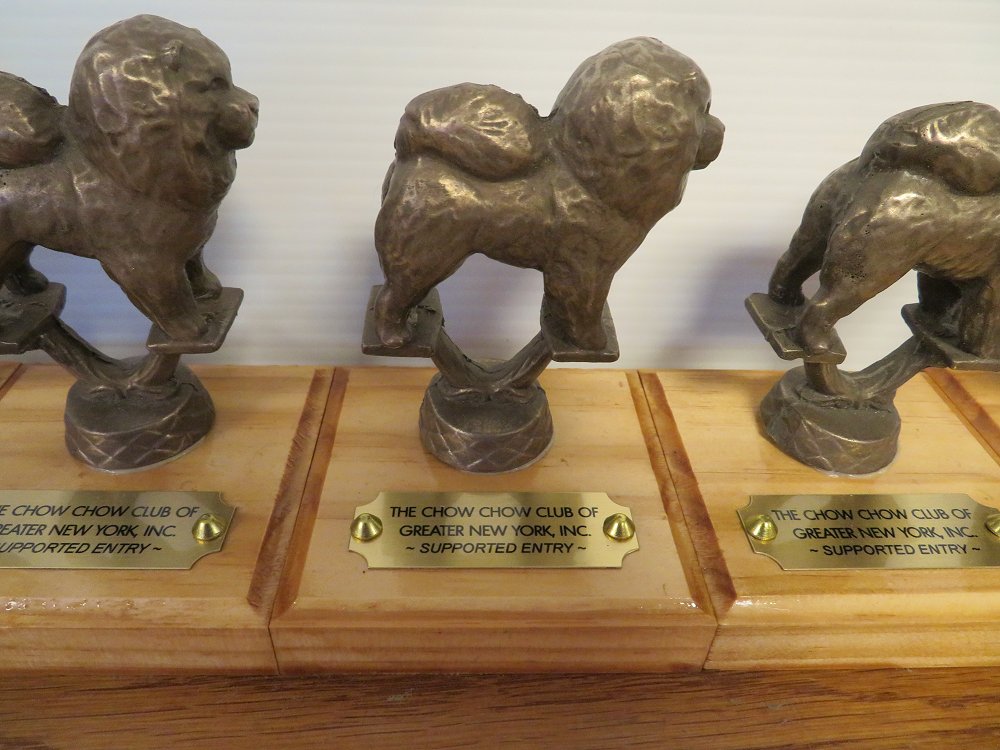 2024 Supported Entry Trophies, Bronze Chow on wood base.

<!a href="https://chow.us/pdf/2022PL.pdf" class="button"><!/a>
Many thanks for all your generous donations!