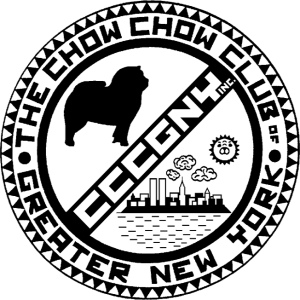 The Chow Chow Club of Greater New York ( CCCGNY ) is a regional breed club for the Chow Chow breed, formed in the late 70's.

VIEW CCCGNY HISTORY ARTICLE BY LEW KLEIN
For most of the 1980's though 90's, the club had over 40 members ( Image of our original 1982 logo on right ).

Despite having operated smoothly for many years, leadership and focus of the club changed between 2003-2007, the officers and directors made changes and decisions which had negative outcomes resulting in less than 10 members and a bankrupt treasury. By 2016, the CCCGNY was put "on hold".
In 2018, a group of founding members who cared about preserving the club and its original values decided to restart the club.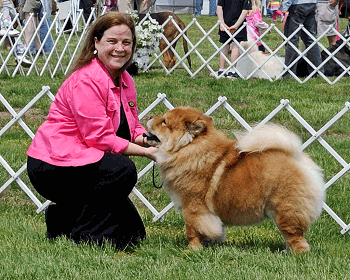 We host events, such as AKC sanctioned Specialty Shows and Match Shows, as well as educational and social events for Chow owners in the greater New York area, which includes New York City, Long Island, "downstate" New York and northern New Jersey. SEE MAP
The Club is a "not for profit" organization. Members support club functions through their dues and donations.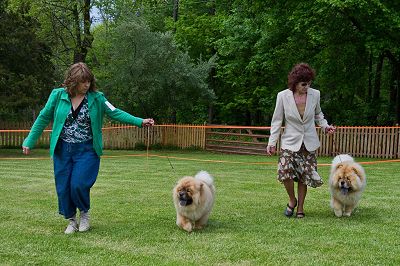 Our "Chow Day" is typically held in the spring on a farm in New Jersey. At Chow Day, we hold a match show for those who need to train their young Chows for the show ring and also "fun" classes for any Chow owner to participate in.

VIEW CHOW DAY ENTRY FORM
Please consider making a donation to our club to help us continue.
If you are in our area and would like to join our club as a Full Member ( $15 / year ), or help support us as an Associate Member ( $10 / year ), please send us an application:
DOWNLOAD A MEMBERSHIP APPLICATION
Our club is bound by the rules set forth in our Constitution and By-laws which are filed with and approved by The American Kennel Club.
DOWNLOAD CCCGNY CONSTITUTION & BYLAWS

DOWNLOAD THE CHOW CHOW BREED STANDARD